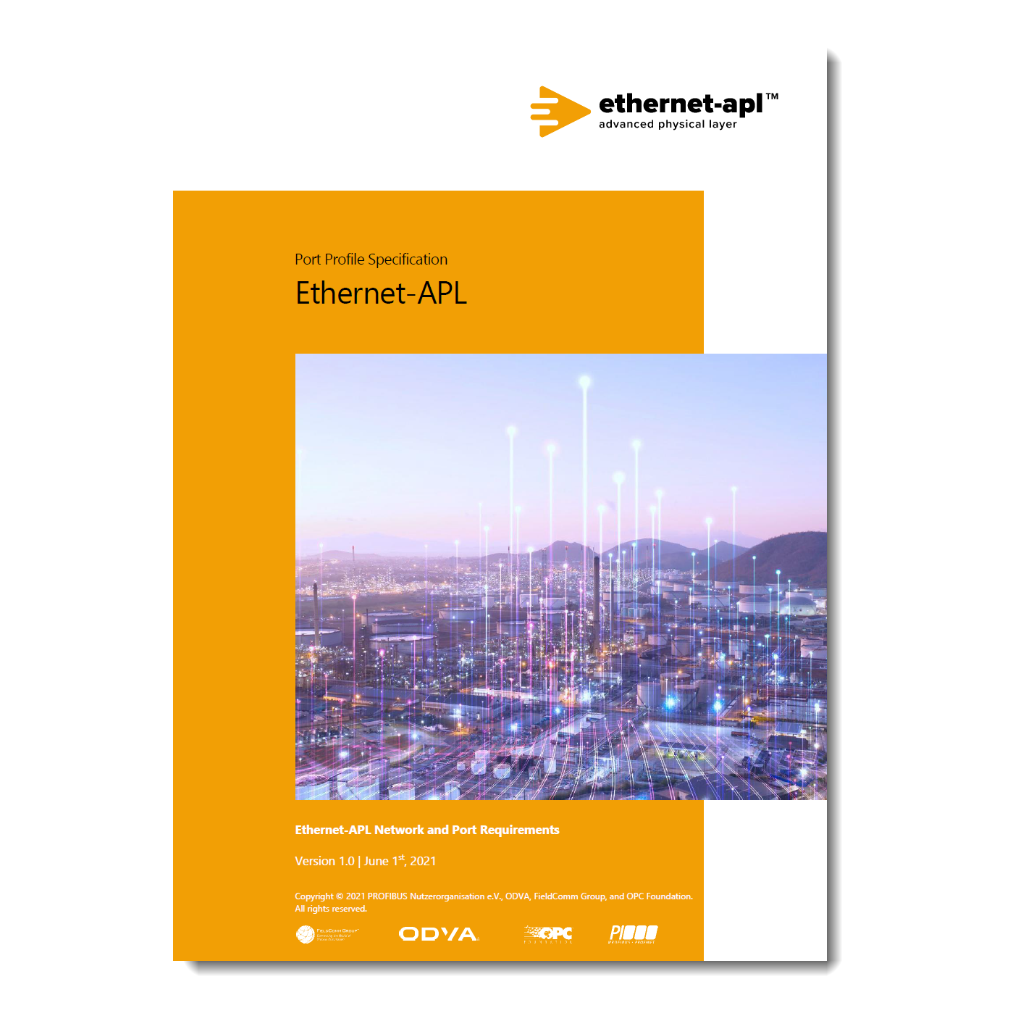 Ethernet-APL Technical Specifications
---
Ethernet-APL is an enhanced physical layer for single-pair Ethernet (SPE) based on 10BASE-T1L. It communicates via a cable length of up to 1000 meters at 10 MBit/s, full-duplex, which is more than 300 times faster than current technologies, such as HART or H1 fieldbus. It is the logical extension for Ethernet and provides the attributes required for reliable operation in the field of a process plant.
Ethernet-APL is a physical layer that will be able to support Ethernet/IP, HART-IP, OPC-UA, PROFINET, or any other higher-level protocol. Read more…
Ethernet-APL Document Collection
Ethernet-APL Port Profile Specification 
Ethernet-APL EMC Test Specification
Ethernet-APL Engineering Guideline
Members
Members get free electronic downloadable access. Please contact support if you do not have an account.  Members may also access the online-viewable version linked below.

Non-Members
Non-member developers can view the free online-viewable version linked below.
http://go.fieldcommgroup.org/apl

---
Share this Product
---
More from this collection