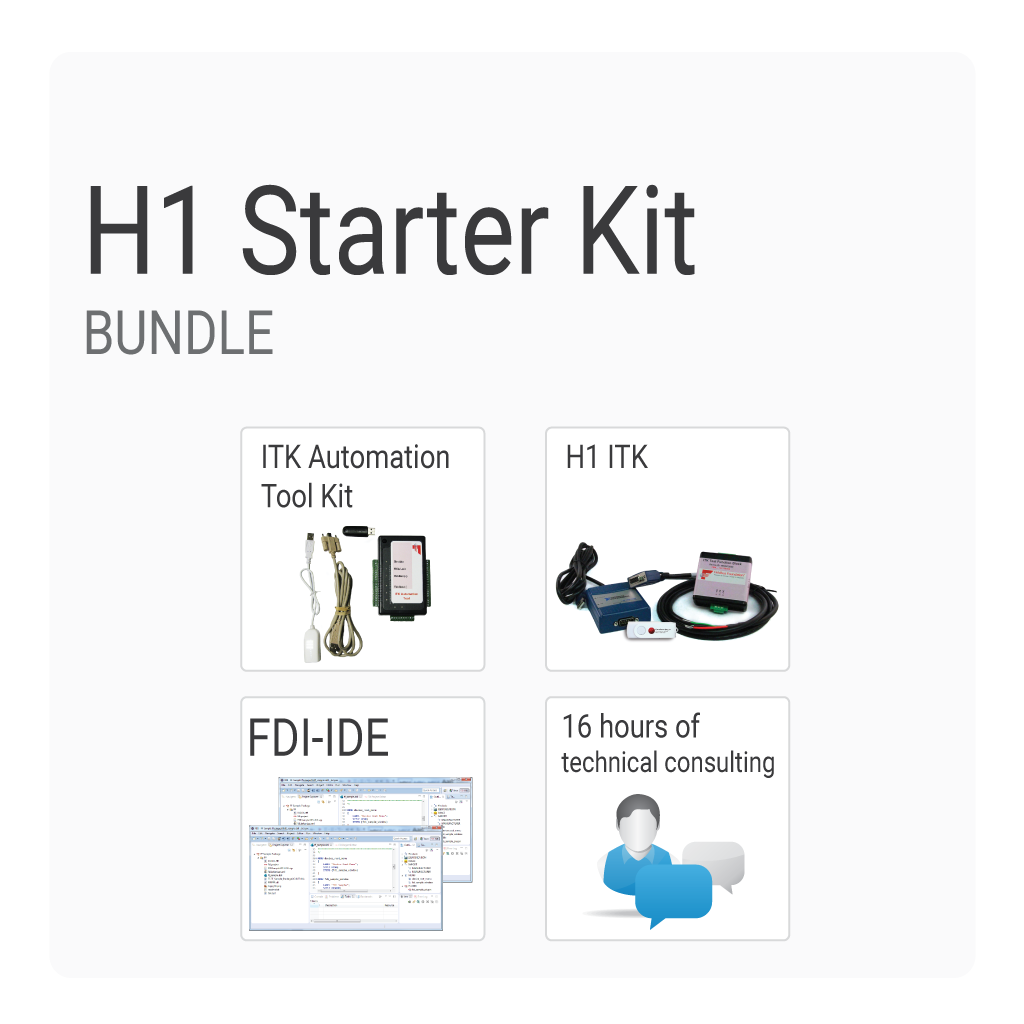 FOUNDATION Fieldbus H1 Starter Kit (Bundle)
---
The H1 Starter Kit is a great choice for new FieldComm Group members looking to start implementing FOUNDATION technology in their H1 devices. The starter kit comes with the key components to successfully build a FOUNDATION - ready device.
Features
Automation tool reduces human intervention with the test device
Test your device's Application Layer and DD/CFF
Develop and test an FDI Device Package
Components
FDI-IDE (FF Protocol only)
16 hours of technical consulting (does not include travel cost or travel time; consultant's travel time is billed separately)
System Requirements
Please see the individual requirements of each component by clicking the links above.
Product Updates & Support
One year of updates and support through our Product Support Program (PSP), is required as part of your license agreement and will be added to the total purchase price. 
Shipping

Shipping via UPS is not included. Any customs fees assessed by receiver's countries and locales are the responsibility of the ordering company and will not be paid by FieldComm Group. 
If you do not want UPS shipping to be included at checkout please select the "Self-Ship" option. Please contact us at sales@fieldcommgroup.org with your order number and shipping account information.
---
Share this Product
---
More from this collection