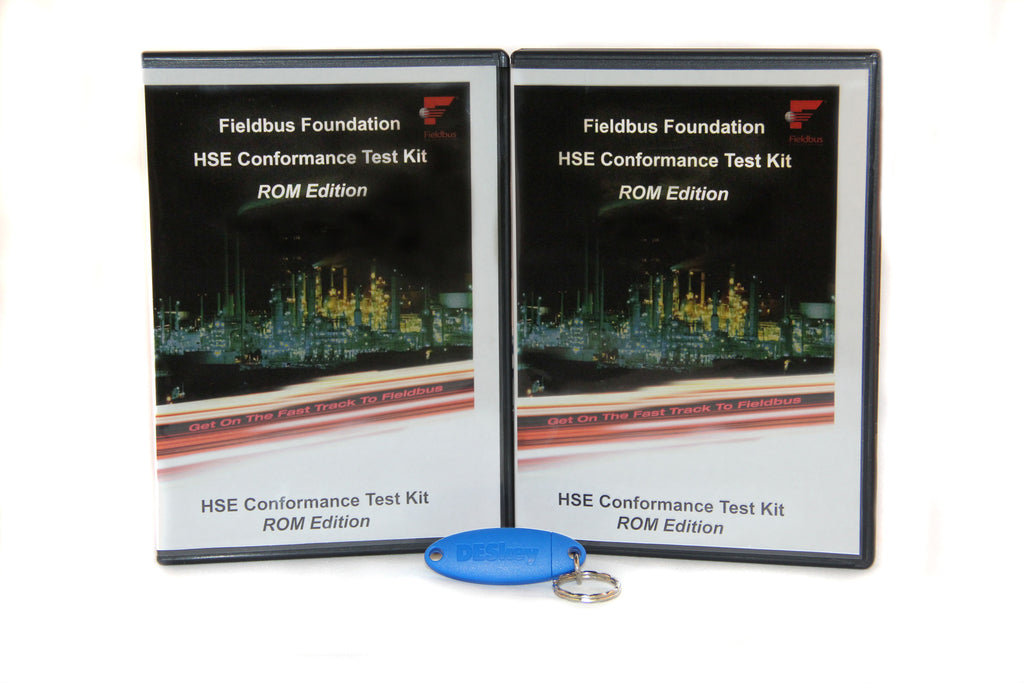 FOUNDATION Fieldbus HSE Conformance Test Kit - ROM Edition
---
The HSE Conformance Test Kit - ROM Edition is a complete package that allows the user to ensure a manufacturer's stack conforms to the official HSE registration testing procedure. This product will verify the correct communication behavior of an HSE ROM device as defined in the HSE specifications. It is an excellent tool for troubleshooting and debugging HSE ROM devices.
Features
Ensures stack conformance prior to HSE interoperability testing
Components
HSE Conformance Test Kit Install CD
Hardware Dongle
System Requirements
Computer running Windows 2000/XP
Network Interface Card (NIC)
Available USB port
General Hardware Required
Power Supply
Ethernet Switch
Ethernet Cables
For additional details and support information on this product, please visit https://support.fieldcommgroup.org/solution/folders/8000080750.
Shipping

Shipping via UPS is not included. Any customs fees assessed by receiver's countries and locales are the responsibility of the ordering company and will not be paid by FieldComm Group. 
If you do not want UPS shipping to be included at checkout please select the "Self-Ship" option. Please contact us at sales@fieldcommgroup.org with your order number and shipping account information.
---
Share this Product
---
More from this collection