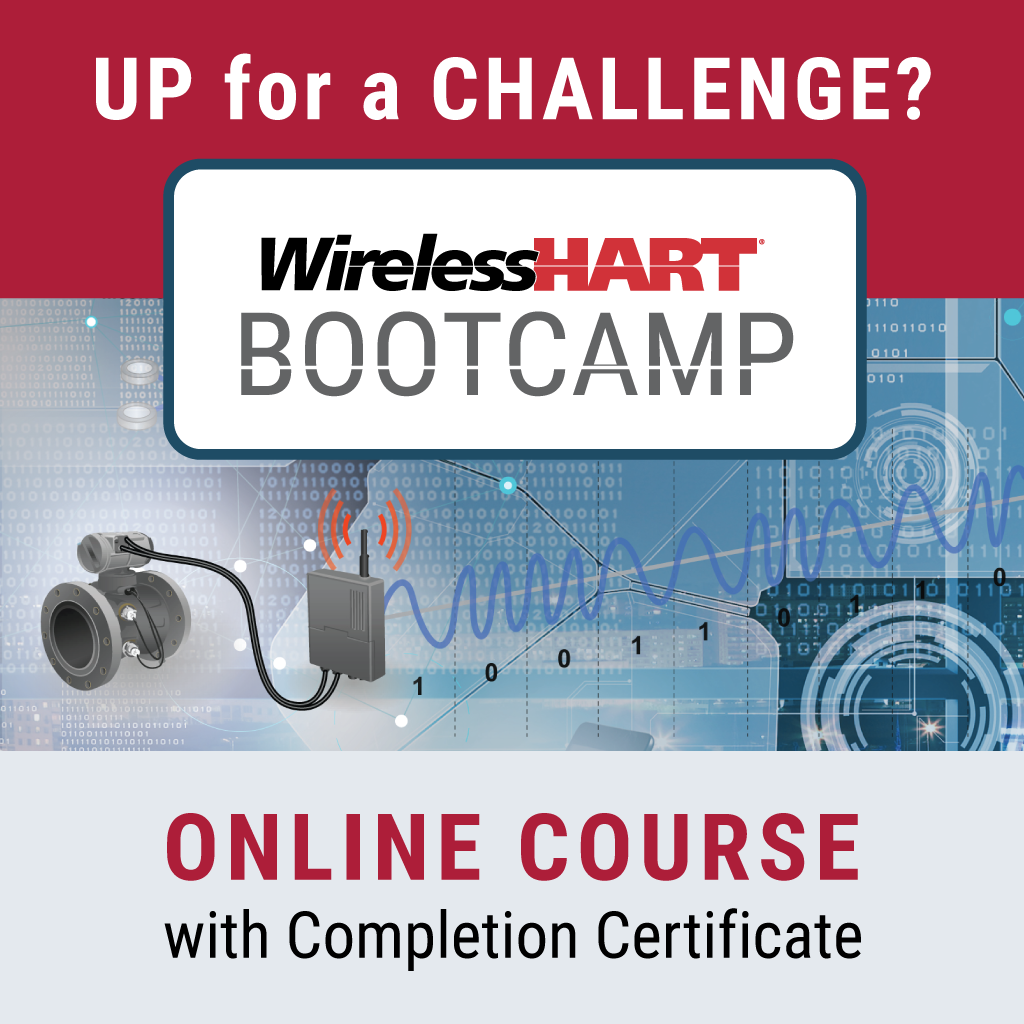 eLearning: WirelessHART Bootcamp
---
WirelessHART Bootcamp

Course materials are provided in English.
This self-paced course introduces WirelessHART Protocol to product developers and system integrators.  This course begins with a technical introduction to WirelessHART, including basic networking and wireless network optimization. The last two modules address the organizational impact of including wireless technologies from a management of change, maintenance, and process optimization perspective.

Understanding Industrial Wireless Communication Networks – Mesh Networking

System Design Tradeoffs – Battery Life, Update Rates, Network Density

Keeping WirelessHART Networks Secure

Adapters, Antennas, Power Harvesters, and Safety Barriers

Management of Change 1 – When is it OK to use WirelessHART?  

Management of Change 2 – Maintenance and Integration of WirelessHART in Operations
A Student Assessment follows the eLearning module.


Learning Center
This course is hosted in our eLearning Center. Assessments will be used in conjunction with each topic.  Viewing each presentation, reading the associated resource materials, and passing the assessments enables a certificate of course completion for the student.
Enrollment

Place an order and specify the student's contact information. The student will receive two emails:

an order confirmation email (automated)

an email from our staff with instructions for enrollment. This is not automated, please allow up to 24 hours for processing.
Please place one order per student. 
Related Training Workshops
eLearning: HART Protocol Technology Overview 
HART Fundamentals and QA Testing Workshop  
For more information about our Product Developer Workshops please visit our website at go.fieldcommgroup.org/training
Support
If you have questions, please contact our support team at go.fieldcommgroup.org/support
---
Share this Product
---
More from this collection