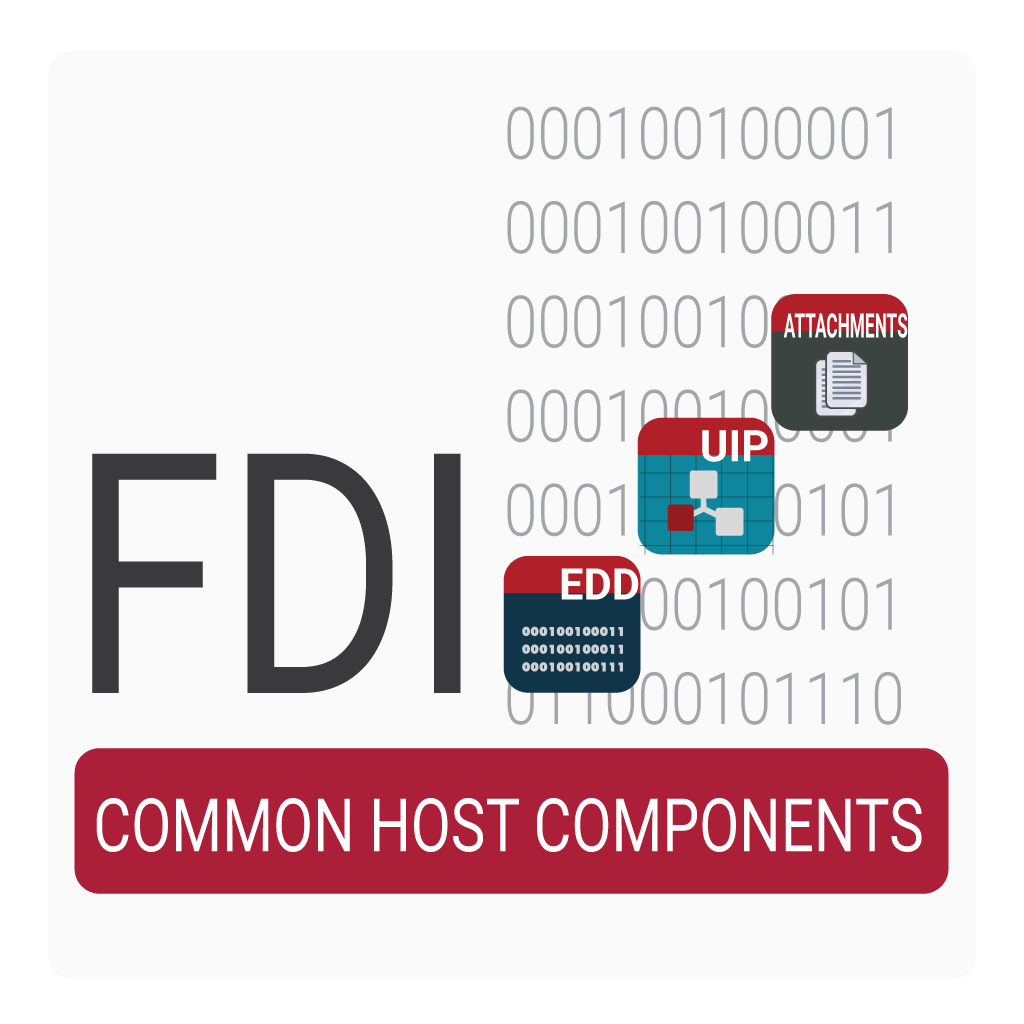 FDI Common Host Components
---
The FDI Common Host Components ‐ EDD Engine and UI Engine ‐ ensure that an FDI Device Package or an existing EDD behaves in the same way in various FDI host system architectures or EDD host system architectures. The EDD Engine supports the entire EDDL scope in a multiprotocol manner for FOUNDATION Fieldbus, HART, PROFIBUS and PROFINET, and is backward compatible with FF EDDL binary formats *.ffo, *.ff5, and; the HART EDDL binary formats *.fm8 and *.fm6 and the PROFIBUS/PROFINET binary format *.bin. The UI Engine is independent of communication protocols. It generates the device specific user interfaces from a device description. System manufacturers will no longer need to integrate multiple interpreter components, this saves time and effort, and aims to contribute to improving the quality and interoperability of all host systems.
Features
Supports FDI Server architecture containing the EDD Engine, a universal Device Description interpreter
Supports FDI Client architecture containing the UID Renderer and UIP Hosting components
Supports Device Variants (Profibus/Profinet only)
Components
FDI Common Host Component Source Code (current released version)
System Requirements
Microsoft Windows 7, Windows 10 (32 Bit / 64 Bit variants supported)
Visual Studio 2015
.NET 4.x or newer
SyncFusion license for UI Engine
License
If you intend to purchase this tool, you will be required to sign a license agreement. You will receive a copy of the license agreement via email upon completion of your order. Once we receive the signed license agreement, the order will be filled and payment will be processed. A sample of the license agreement is viewable HERE.
Product Updates & Support
One year of updates and support through our Product Support Program (PSP), is required as part of your license agreement and will be added to the total purchase price. 
For additional details and support information on this product, please visit https://support.fieldcommgroup.org/solution/folders/8000080758
---
Share this Product
---
More from this collection