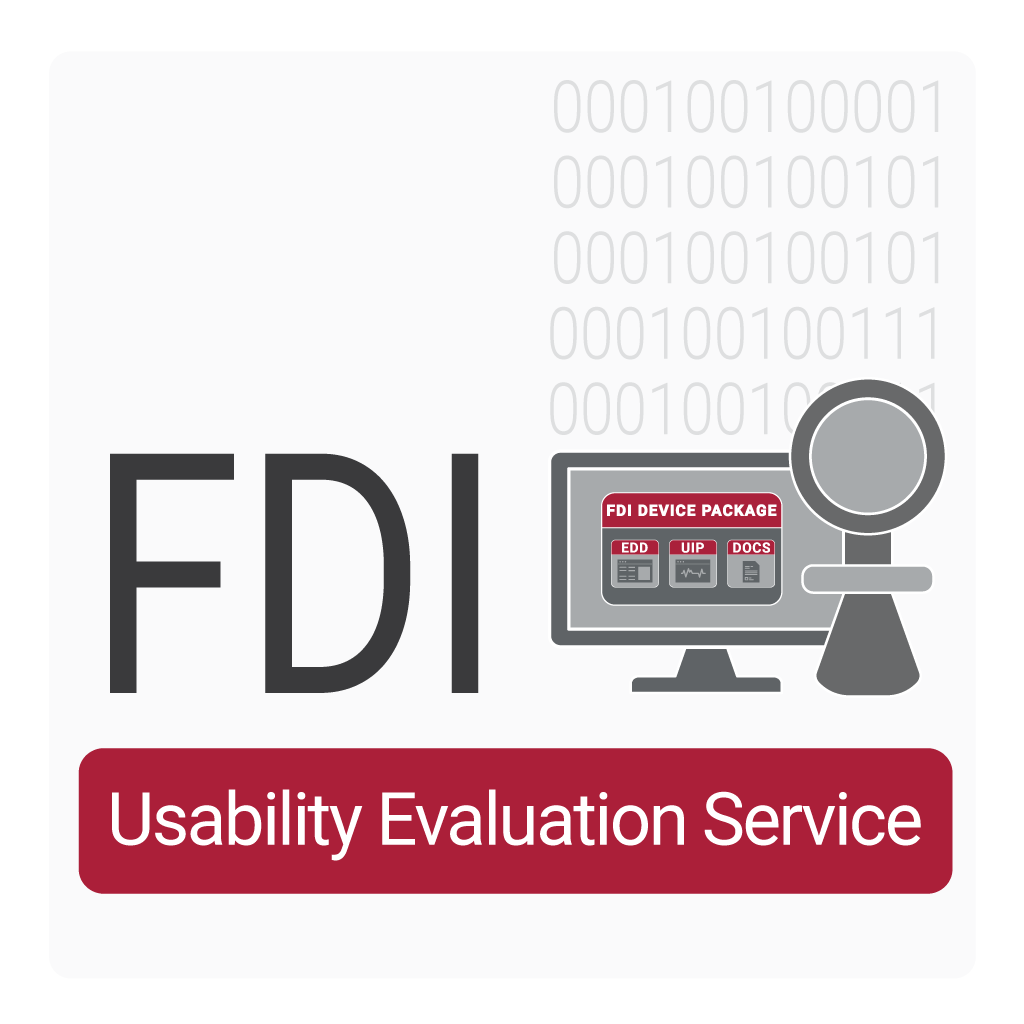 FDI Usability Evaluation Service
---
The FDI Usability Evaluation Service is made available to device suppliers in partnership with Bilfinger Maintenance GmbH.
Benefits

Assessment of the Usability or "User-Friendly" aspects of your FDI Device Package, which includes for example:

Presence and appropriate configuration of all security certificates.
Successful import of the FDI Device Package into each selected host system.
Validation that the FDI Device Package identification parameters match the product nameplate.
Operation of the FDI Device Package including:

Proper display and functionality within the host.
Upload and Download field device configuration data from the device to the host and back.
Faultless configuration of field device parameters with the FDI Device Package.

The functionality of integrated User Interface Plugins (UIP).
Ease of identification of all attachments found in the FDI Device Package.
NAMUR standards assessment
The feedback reported assists developers to inform project leadership on the next steps for end-user experience optimization of their FDI-enabled field devices as well as an informative document for end-user sales activity.  
Pre-Requisites
The FDI Device Package must be scheduled for conformance testing with FieldComm Group, or it must already be registered and available via the Product Registry to qualify for the FDI Usability Evaluation Service. 
Service Deliverables
The FDI Package developer receives a Usability Evaluation Report for each host platform they selected for the testing service.

The report contains a section for each host platform. The FDI Device Package is loaded on each system and the same set of evaluation criteria are performed. The test administrator will include notes and screen captures supporting their observations.

This service is currently available for HART Protocol devices only. 
Pricing and Options
Basic setup and choice of three host platforms (Tier 1): $3,000

Additional host platforms (up to six): $500 for each additional
Host platforms available currently include the following options:
ABB FIM
AMS FDI
FieldCare
iDTM / Pactware
Instrument Inspector
PDM
Terms
The terms and conditions for testing services are linked on our license agreement page. 
Shipping
Shipping and duty & taxes are the responsibility of the client.
Support
For additional details and support information on this service, please visit  https://support.fieldcommgroup.org/en/support/solutions/folders/8000089338
---
Share this Product
---
More from this collection